There are several occasions when you give a gift to your loved ones. Mother's Day, Father's Day, Valentine's Day, Christmas, Anniversary or the birthday of a loved one are special days. Therefore, you might be looking for the perfect gift and having the same problem every year. What would the perfect gift be for your loved one?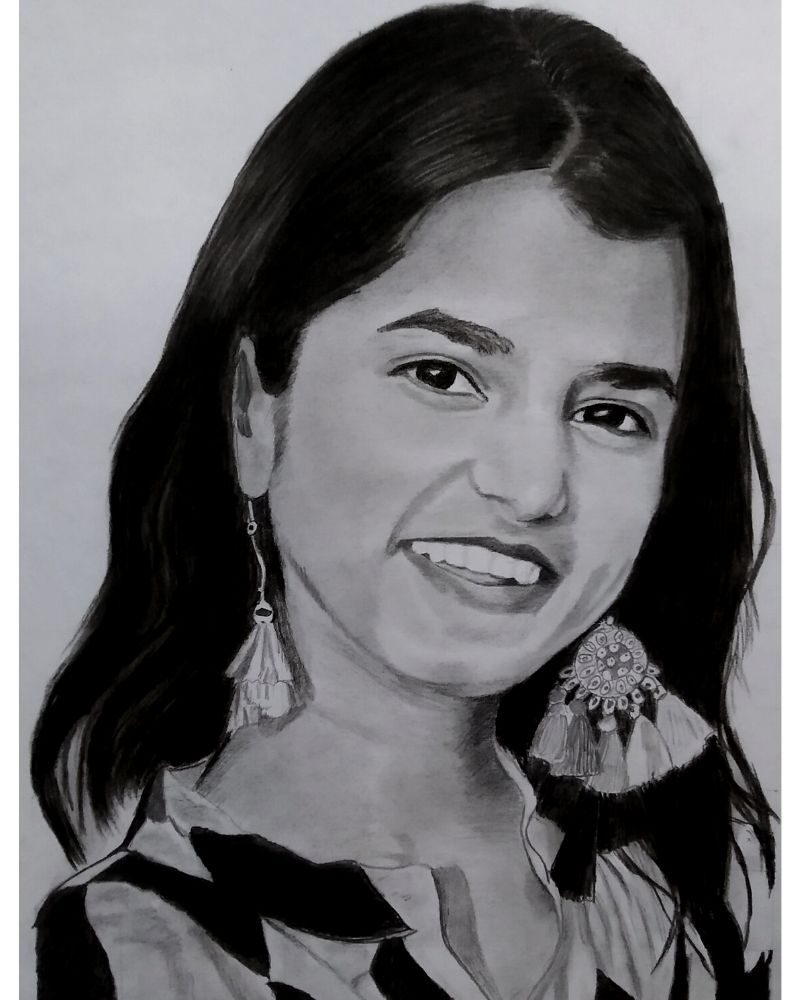 It is likely to get confuse about what to gift. You want to give something unique and creative, but at the end you come out with a common gift ideas. In this article, we will talk about a Custom Portrait as a gift! You can crystallize a good memory you have with your loved one in a beautiful handmade sketch full of feelings. This gift will represents the memories and feelings you share with your loved one. What makes a gift important is the sentimental value it represents. A custom portrait sketch is the perfect way to express how much you love them .
In this article, you will get the idea how you can get your perfect portrait. But before that, we will talk about some reasons why picture portrait is the best choice for a gift:
1. Memorable and Unforgettable Gift
You beloved ones would love his a portrait sketch gift and show it to everyone. I'm pretty sure that they will never forget that. By giving your loved one a custom portrait, you can create both a memory and a gift, which will make it one of the best gifts you can give!
2. Unique Gift
Think unique and creative. It's what you can do. Why give someone you love a common gift that you can buy at any store, when you can get a really cool and unique present that also creates a lasting memory?
3. Long Lasting Memories
Your portrait sketch gift and the memories will last forever. The portrait will probably hang on their wall or some other noticeable place. Then, every time your loved one looks at their sketch, they will remember that you had given them a really priceless gift.
4. Surprising Gift
Your loved one would expect to receive an ordinary gift by you. You would see his or her face when you give him or her the beautiful handmade portrait sketch of their photo. They will be so happy. If you really want to surprise your loved one, then gift them their custom portrait which they would least expect it!
5. Art Express and Awaken Emotions
Do gifts make you feel happy, motivated, or curious? Of course they do, but most gifts only last for a couple of days or weeks before the interest is lost. Whenever a recipient sees their portrait, however, they will feel the same emotion that they felt after seeing their portrait first time. This feeling will make them remember that you provided them such a wonderful and lasting gift.
6. Not limited to Age, Ethnicity, Class and Gender
This can be the reason why you should give a custom handmade sketch. Unlike many other gifts, a custom portrait is not limited to a girlfriend or boyfriend. You can give it as a gift to any of your loved ones: parents, siblings, couple, friends, etc. The memory will never fade!
7. Altogether Customized Gift
A portrait sketch is completely customisable. It doesn't have to be just a normal boring portrait. There are so many artist on internet that let you personalize the portrait to create a unique and funny ilustration.
Where Can you order a custom Portrait?
You don't have to go anywhere, You can order it at anilraikwararts.online. You can personally have a chat with the artist. He can draw your perfect portrait in less than one day! So if you want to contact him just click here!